Galaxy dress!
A few months ago, Valentino put out a space-inspired Pre-Fall 2015 collection that made my jaw drop and my envy rise. (Startorialist blogged about it here.) While I don't normally follow fashion trends closely, galaxy print coming back into style was too good of an opportunity to pass up. I bought this fabric in January, way before the Valentino show, but I can pretend to be fancy.
Around the same time as I saw this, I finally caved and bought the gorgeous By Hand London Kim dress pattern, which I'd been eyeing since it first came out. I'm a sucker for a good sweetheart neckline, as the 3 (as-yet unblogged) Cambie dresses I've made show.
I think this pattern and this print are a match made in heaven (space?)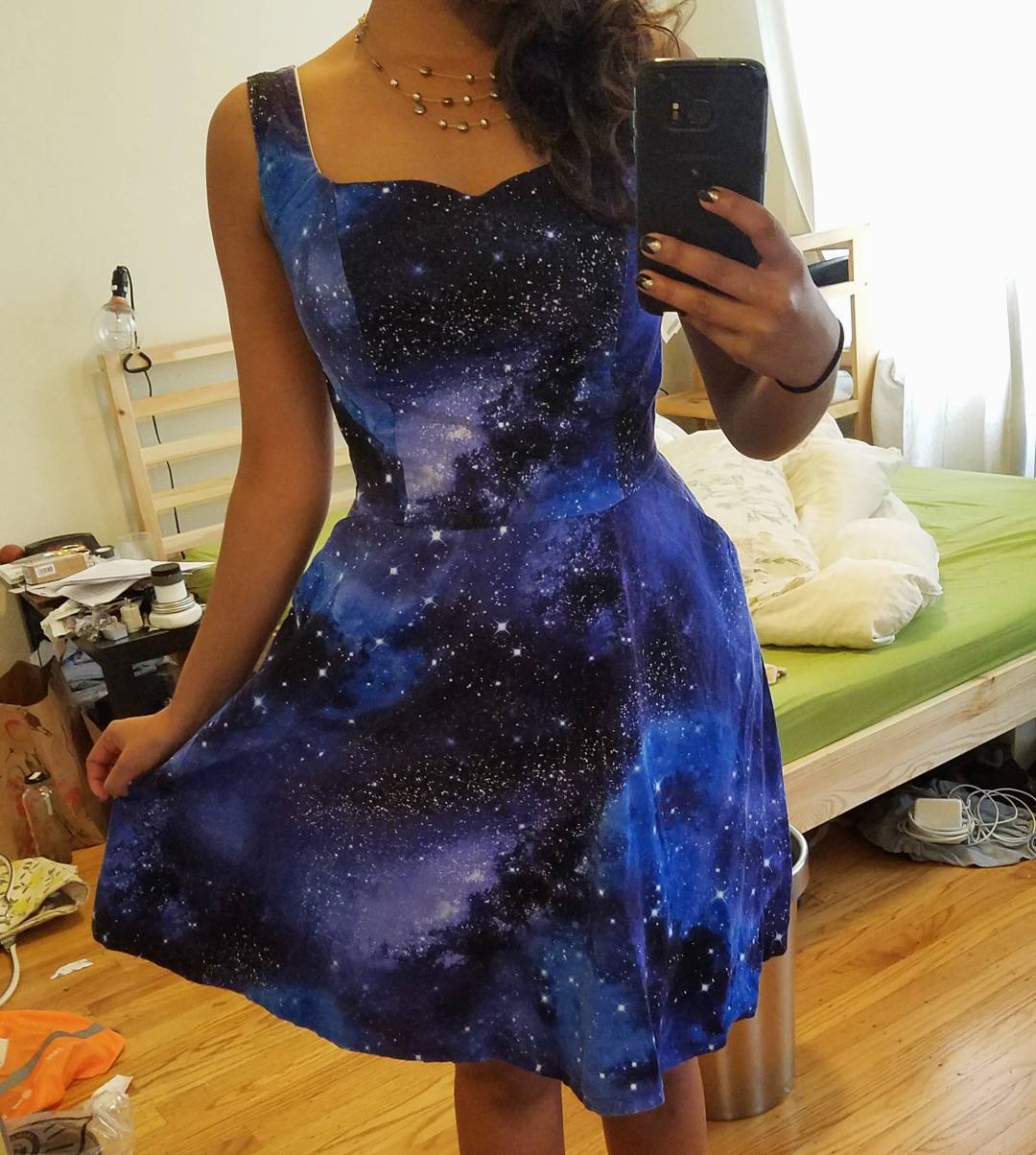 This dress was a total labor of love, though.
I did a 2" FBA on the princess seams, remembering the pain that the Elisalex dress caused me, using Mary at Idle Fancy's tutorial. The drastic FBA led to some really weird pattern pieces, which I'm still not sure I've smoothed out neatly yet.
I then pinched out about an inch out of the back neckline, using BHL's tutorial, and took out about 1/2" of the back bodice to account for my sway back.
These 3 alterations are pretty standard, and I generally make all 3 before muslining a bodice at this point.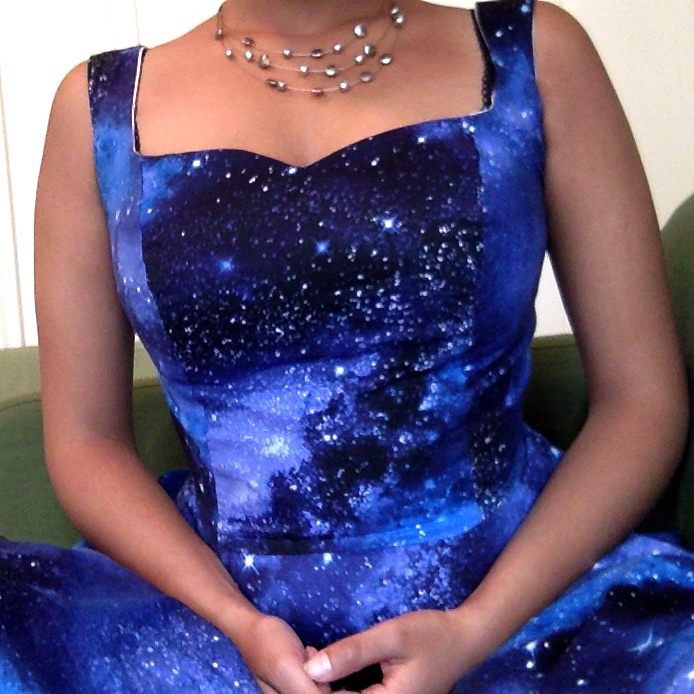 Fabric //
Pattern // By Hand London's Kim dress
Sizing // I cut a size 10, then did my usual adjustments (FBA, sway back, taking in the back for Reasons)