Various Crochet Projects
I'm kiranb on Ravelry, if you'd like to follow this stuff outside of this blog! Ravelry is basically github for needlecrafts, but better suited – people can leave reviews on the difficulties of a pattern, point out errata, and post photos of their final projects.
Two peas in a pod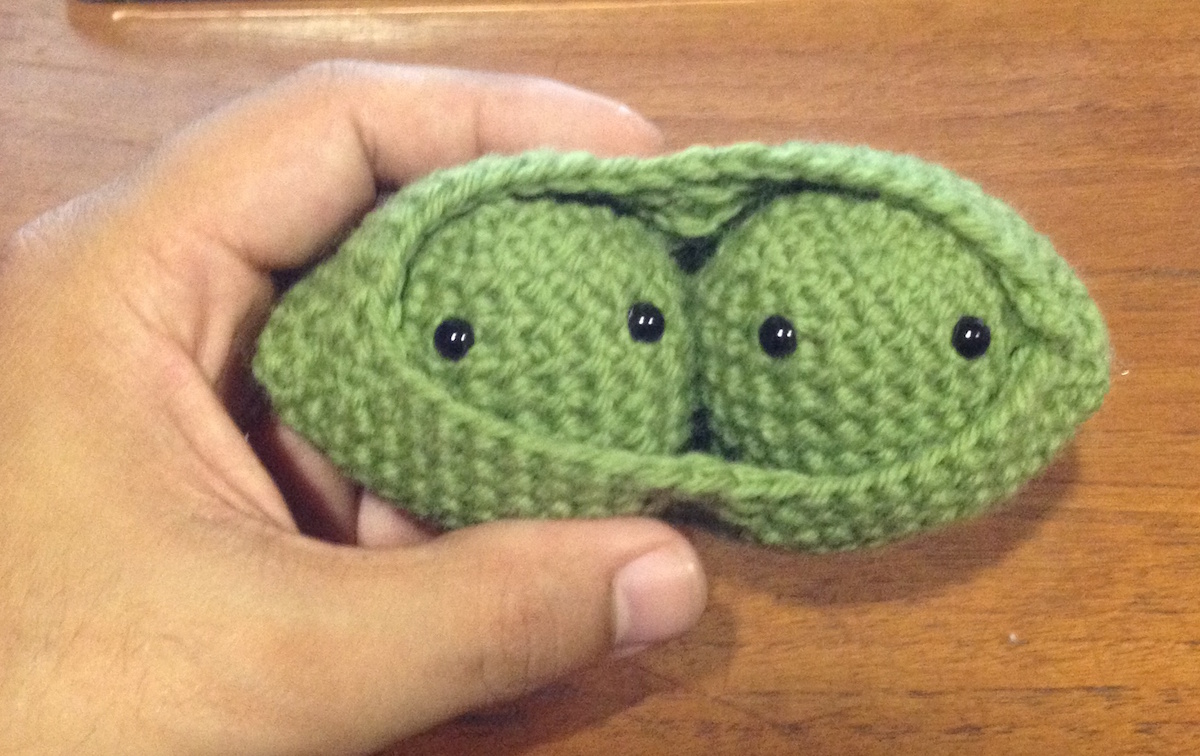 From a very tacky-looking pattern from Lion Brand. I love that there's no sewing to this pattern, so I've made this several times before.
Olivier the Elephant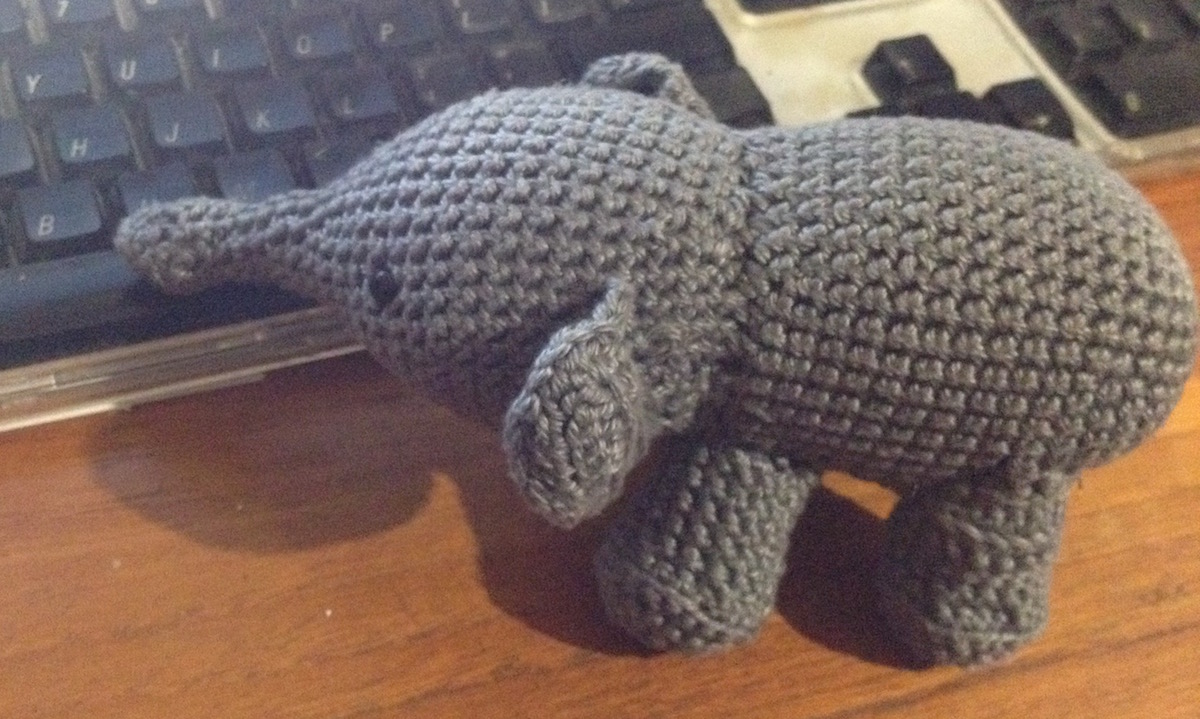 This is an adorable pattern, but it's hard to put together. The head is also way too large for the body, so I ended up stuffing the legs with pennies to weigh it down.
I left the pieces with Harold and told him to sew it together instead. He finished it for me!
T-Rex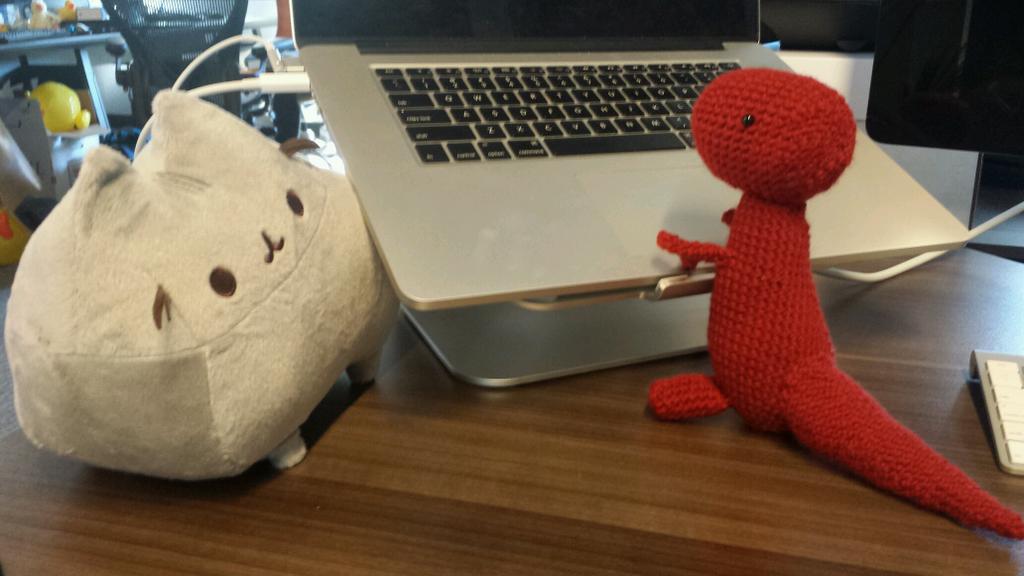 The pattern was from Ravelry. This was a very fun project! The body came together very quickly, and I love the shaping of the back. I ended up losing patience with the hands, and omitted the claws.
Also, instead of having the T-Rex standing up, I sewed on the legs so that it plopped down in front of my computer.